In this Hurricane Golf Exclusive, Hurricane Golf's Jason Hiland had the privelage of interviewing Dave Pelz, PGA instructor and short game guru. There's great stories about Dave's life, Jack Nicklaus, and what players of all skill levels should focus on to improve their game. Everyone at Hurricane Golf is increidbly grateful he took the time to answer our questions.
Jason Hiland: Your path into golf seems to be an interesting story. How did you go from NASA Research Scientist to short game guru?
Dave Pelz: I played golf (on a four-year golf scholarship) and majored in physics at Indiana University.I wanted to play golf professionally, but was not competitive with the Pros at that level. I then started working for NASA at the Goddard Space Flight Center at a very special time. The Russians had just launched Sputnik and excitement in Space was very high. I loved my work in space research and over 15-years at NASA became a "Senior Scientist" and "Principle Investigator" on several joint International satellite programs.During this time, I was fortunate to launch experiments on two San Marco (Italian), and the AEROS (German) Aeronomy Satellites into earth orbit, and participate in preparing experiments for unmanned missions to Mars and Venus.
Somewhere toward the end of my NASA career, I began to believe I was a "golfer who loved physics" rather than a "physicist who loved golf". After taking a one-year leave of absence from GSFC to spend time in the golf industry, I realized:Yes, I am indeed a "golfer" first. In1975, I changed my research to golf and have loved every minute of my career in golf, since.
Ever since, I've made it my life's work to study the game so I understand how to teach the best techniques for betting scoring. I was fortunate to have PGA Tour players buy into my research oriented data and teaching early in my career, and schools (for all skill levels) came several years later.
Jason Hiland: I have read that you played against Jack Nicklaus quite often when you went to college at Indiana. How did your game hold up against Jack and did you see the talent in him that brought in 18 professional majors?
Dave Pelz: I never beat Jack Nicklaus. Not once, in the entire time he played at Ohio State and I was at Indiana University (or even as young amateurs in Ohio junior competitions). He was certainly better than anyone I had ever played against. But to say I saw his career coming would not be correct. In fact, when I saw Tom Weiskopf play at Ohio State, I remember thinking: "Wow! He looks better than Nicklaus".
Jason Hiland: When Cleveland developed the new RTX-3 Wedge Series what was your involvement in the design and what improvements do you see over the RTX-2.0?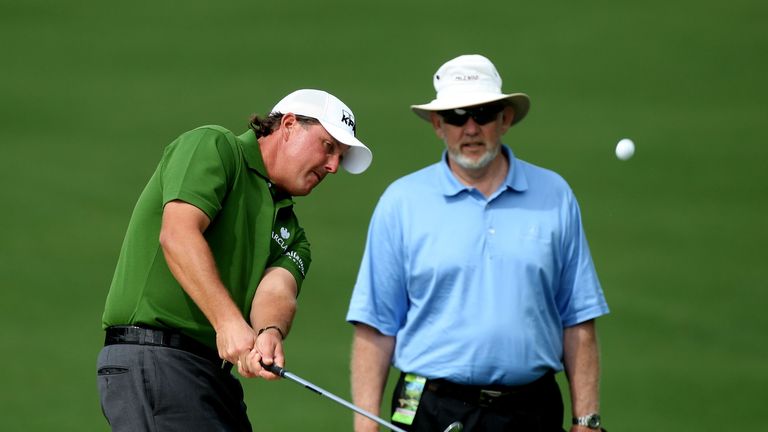 Dave Pelz: Cleveland has a great R&D team and consistently puts out great product. Just when you think their wedges can't get better, they do. The RTX-3 wedges have the most friction and the most versatile sole grinds and bounce options in the industry. I love that because golfers need to be able to hit shots with an open face on some shots and a square face on others. Golfers also really need as much face friction as they can get around the greens. Cleveland'sRotex technology is the best in the game.
Jason Hiland: How do you see wedge technology changing in the future and what concepts do you think will be adapted into the next generation of designs?
Dave Pelz: As golfers become more educated about what bounce they should have on their wedges and come to appreciate how much they need good face friction, you'll see more diversity in wedge lines. In fact, you're already seeing it. Amateur golfers NEED face friction like you get from RTX-3. And because every golfer is different, you'll see companies offering better fitting equipment, like Cleveland does now.
Jason Hiland: You have worked with many PGA Tour Players over the years. Which ones have been the most rewarding to work with.
Dave Pelz: Phil Mickelson is the best player and has the best short game of any player I've ever coached. I've been with him for 14-years now and he's become a great friend. Phil called me in 2003 because he'd determined he needed to improve a quarter of a stroke per round in majors (he had finished one stroke behind insix, and never won one). We started working, he won the 2004 Masters, and has had four more majors wins since then. I'm proud of what he's done and the work we've done together.
Another reward came from convincing Tom Kite to carry a 60-degree wedge in 1980 (when no one on Tour was carrying a wedge with more than 55-degrees loft) and seeing the success he had. That opened a lot of people's eyes to the importance of a good wedge game. Tom is also a good friend.
Jason Hiland: Of the current players on the PGA Tour, who would you want to watch practicing around the short game area during a practice round and what could the average golfer learn from this player?
Dave Pelz: Even after all these years, it's still a joy to watch Phil. Average golfers should watch him practice. Watch his routine for lag putting, makeable putts and short putts. Then watch what he does with a wedge. He spends a lot of time on his short game before tournaments, and just by watching him, golfers will learn both what is possible, and how to accomplish it.
Jason Hiland: With the season just starting for many golfers in the United States, what practice drills should golfers be working on to improve from 100 yards and in?
Dave Pelz: Lag putt from 40, 50 and 60 feet to get your putting muscles engaged and to see how the ball rolls. Controlling your speed and distance will save you some strokes on the greens. Also, practice your short game shots from 20 yards from the hole. Develop high, mid and low shots you can trust when you're 14 to 20 yards from the pin, because that's a distance you're going to find yourself recovering from frequently.
Jason Hiland: What do players most often overlook as they are trying to get better for the upcoming season in your opinion?
Dave Pelz: They spend 90% of their practice time on the range, hitting woods and irons. They should divide this time into thirds, one each for the full swing, one-third for their short game, and one-third for putting. They should think about the par-5 wedge approaches for the greens they're going to miss. They should get a laundry basket at home and some backyard-safe practice balls (almostGOLF™ balls) and practice hitting to a target. As Phil Mickelson can attest:There's no such thing as "too good" in the short game!