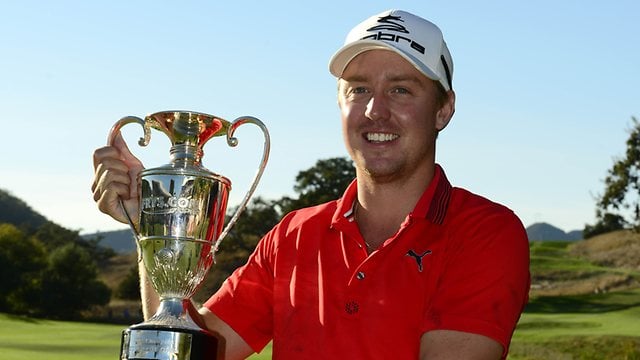 Hurricane Golf's Jason Hiland had a chance to speak with Jonas Blixt, a veteran of the PGA & European Tours, about Cobra Golf's newest line of clubs.
Can you give me your first impressions of the new King Cobra line of clubs that are coming out in the fall of 2015? COBRA Golf equipment is innovative. They are always looking for new ways to push the boundaries and be innovative, and the new line up represents that. KING is such an iconic name to the COBRA brand and it's cool to see them bringing it back in a new, technology inspired way.
Have you been testing any of the clubs in the King Cobra lineup? If so, which models will you be putting into your bag and what improvements are you gaining from them? I've been testing the new product for the past few weeks and will work with our COBRA Tour rep to make any tweaks needed. We will continue to evaluate what products are best for my game and ultimately what will go in the bag.
How often do you change equipment? Is it every year when a new series comes out, or do you use another measure to decide when it is time for a replacement? I don't change very often, but I always enjoy testing new product with the Tour Reps and find the process beneficial to both parties. I only make the switch when the new product performs better than the previous model... 90% of my current bag set up is the new equipment, so the latest gear is pretty good!
Your golf game is really well respected in the short game area. What attributes does your game entail that put you in that category and what tips can you give amateur players to help them with their short games? Simple... Practice! Amateurs are obsessed with distance and rarely pay attention to short game. I spend hours every week practicing my short game, so a few minutes here and there would really help an amateur.
Last but not least, there is a rumor that fellow Swede Henrik Stenson is extremely funny. Is this rumor true, and if so do you have a great Henrik Stenson story? Henrik is one of the funniest people I know and a great friend... I have a ton of funny stories, but none I can really share!